The Product: Practical, Hands-On, Real-World Training.
The Result: A Readiness Advantage for Safe, Reliable Night Operations.
The Complete NVG Training Package:
The Virtual Terrain Board (VTB) Training System is designed to teach the capabilities and limitations of NVGs to all operators. The VTB allows rapid, dynamic, realistic NVG effects on all types of terrain recognition and environments.
The VTB provides an immersive NVG classroom environment easily demonstrated and controlled by the classroom instructor.  The system's small footprint and high-resolution digital projection system driven by multi-spectral, physics-based databases provides students with a safe and reliable training experience.
Full Curriculum, Hardware and Software:
Digital DLA projector with custom lens filter
High-Performance Computers
Hand-held Instructor Controller
Instructor Operator Station with Easy-Touch Screen
Custom Projector Screen
VTB Instructor Guide
Five Academic NVG Training Lessons Including a Free-Flight Training Section

Illumination and Contrast
Lighting Effects
Shadow Effects
NVG Operating Environment*
Misperceptions and Illusions*
Interactive free-fly training flights*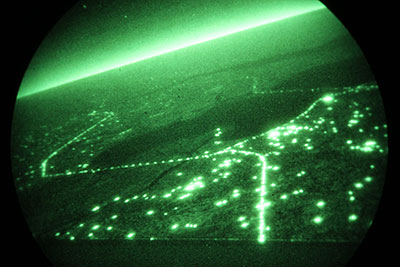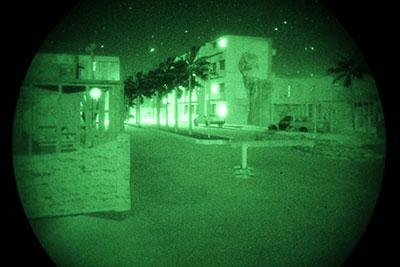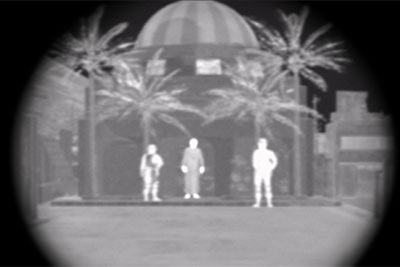 Optional Thermal Sensor Mode in Aviation or Ground System
Service Options:
2-5 year Warranty Program
Additional Training Days
Refresher Training for Existing Customers
Training Package for Non-Existing Customers
Please contact us to request an onsite demonstration of our VTB System at your training facility.
Office: 480-821-6700 | Fax: 480-550-8003 | Cell: 734-645-4914
10201 S 51st Street – Building A, Suite 275
Phoenix, AZ